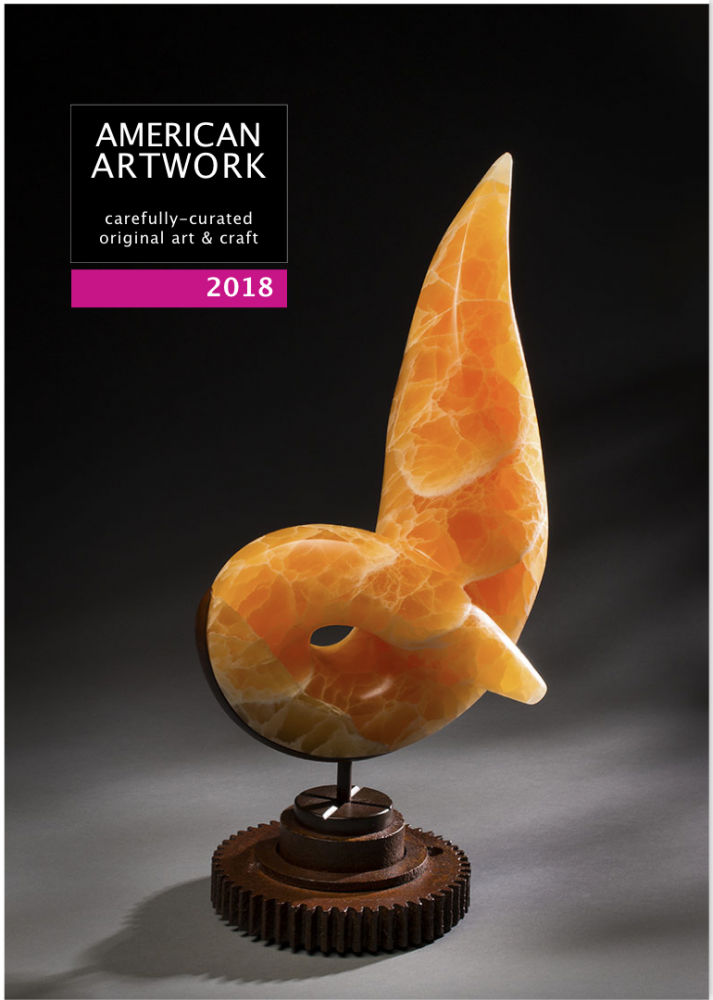 The print edition of American Artwork includes over 240 painters, sculptors, craftspeople, photographers, and printmakers. Jurors are California College of the Arts instructor Howard Eige, and Oakland gallery owner Jan Christensen-Heller.
Now in its 14th year (originally titled American Art Collector), our books were described as "stunning" by the San Francisco Chronicle and "works of art in themselves" by the Sacramento Bee. Trim size is 8.5"H, 6"W.
The 2018 edition will be available in early October.
Browse or purchase recent editions:
2017    View PDF  •  Purchase
2016    View PDF  •  Purchase
2015    View PDF  •  Purchase