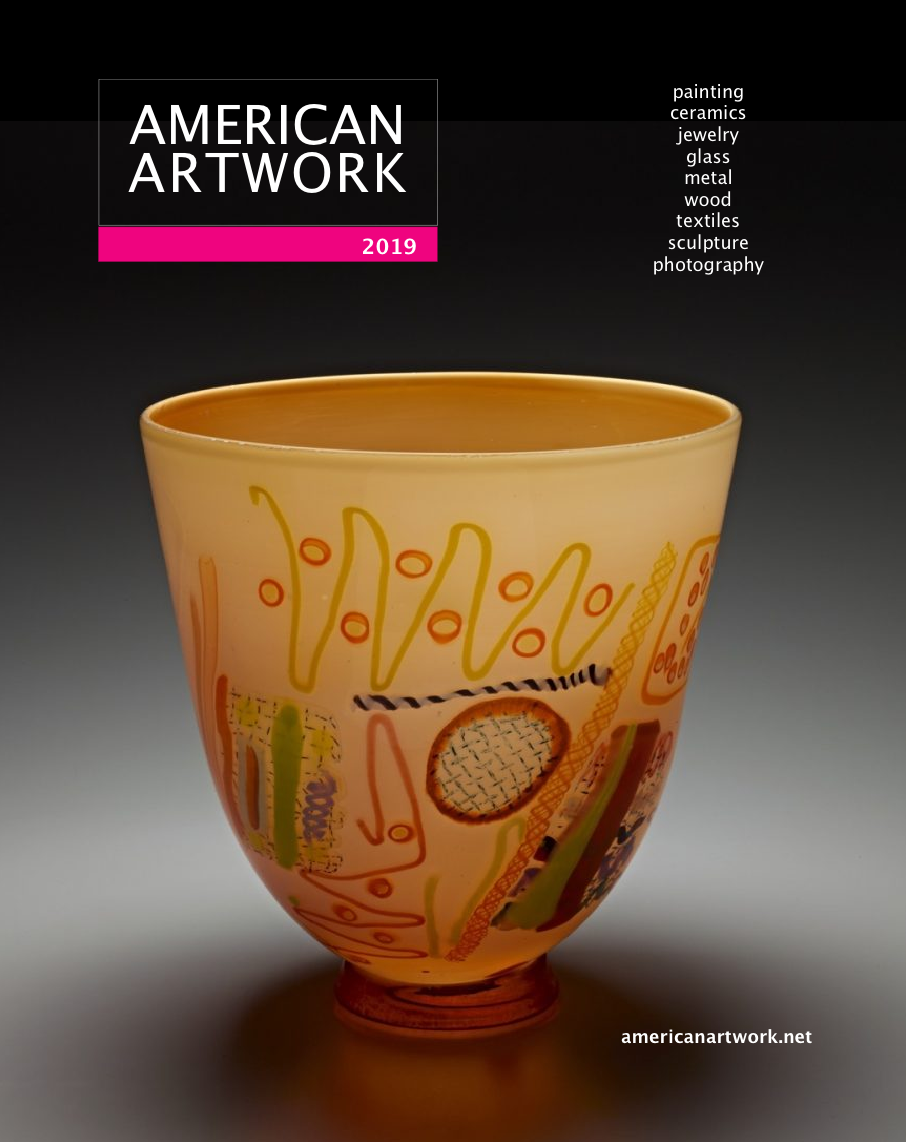 Above: Peach Vase by Pizzichillo & Gordon Glass
The annual American Artwork presents a juried collection of contemporary painting, photography, sculpture and craft. Now in its 17th year, copies are printed in Hong Kong and mailed to design firms, art consultants, galleries and high-income zip codes.
The publication is juried by California College of the Arts painting instructor Howard Eige and former Oakland craft gallery owner Jan Christensen-Heller.
Originally titled American Art Collector, our publication was called "stunning" by the San Francisco Chronicle, and "works of art in themselves" by the Sacramento Bee. Since 2002, we have exhibited over 3500 emerging and mid-career artists, with some great feedback.
Browse or purchase recent editions:
2018    View PDF  •  Purchase
2017    View PDF  •  Purchase
2016    View PDF  •  Purchase
2015    View PDF  •  Purchase
This year the trim size is nearly doubled, to 10.5"H x 8.25"W, and the print run increased from 3000 to 5000 copies. Printed on 80# Japanese Gloss art stock, perfect bound. The new, larger layouts can be seen here.
If juried in, participation is $115 for 1/4 page, $195 for 1/2 page, $385 for one page, and $680 for two pages. Optional 4.25" x 6" postcards are $85 for 800. Fees are due in June upon layout approval.
Artwork submissions for 2019 are now closed. Thank you.