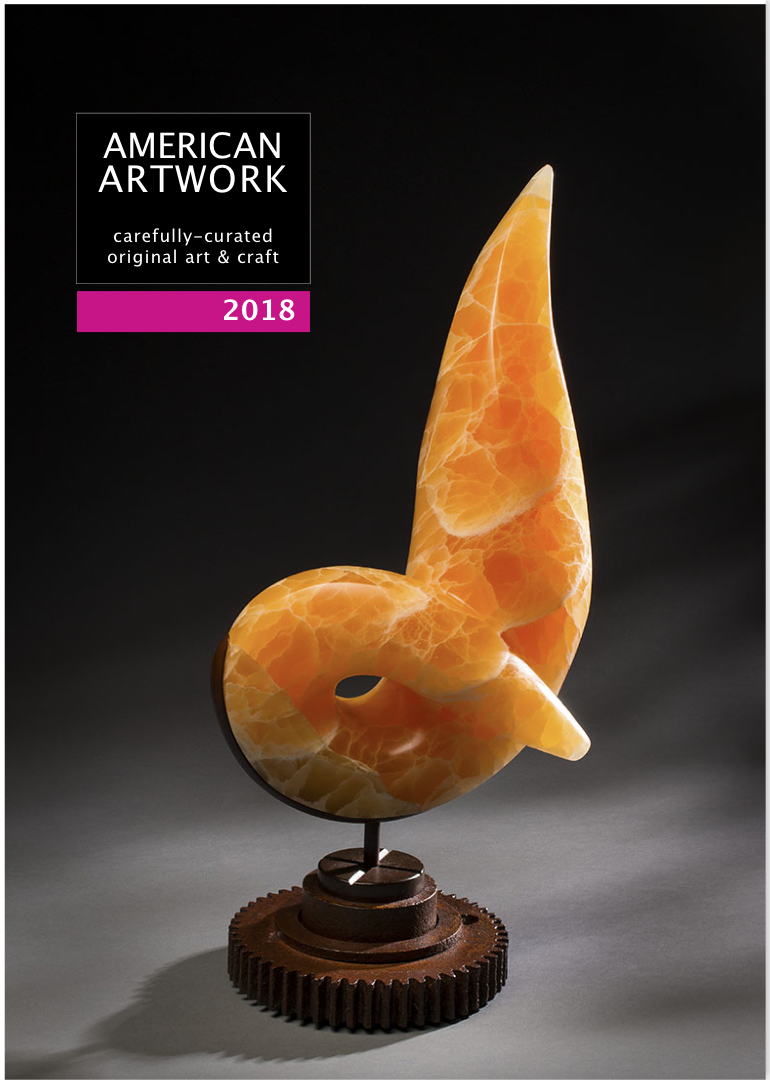 American Artwork offers a unique source of carefully-curated American painting, sculpture, jewelry, art glass, ceramic, woodwork, photography, and prints.
We began in 2002 as a publisher of printed sourcebooks for contemporary art. Since 2004 our annual sourcebook has been juried by California College of the Arts painting instructor Howard Eige and Oakland craft gallery owner Jan Christensen-Heller.
Originally titled American Art Collector, we later renamed the book American Artwork to match our online gallery.
Recent editions:
2023   View PDF   • Purchase
2021   View PDF  •  Purchase
2020   View PDF  •  Purchase
2019                     •  Purchase
2018    View PDF
2017    View PDF
2016    View PDF
2015    View PDF
Over the years, we have exhibited the work of over 3500 emerging and mid-career artists.